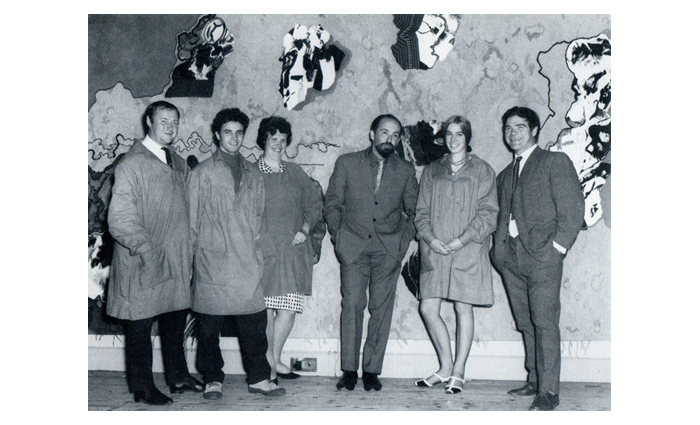 Maureen Hodge - Biography
Formerly Senior Lecturer in Charge of Tapestry Edinburgh College of Art
Reader in School of Drawing and Painting
1941 Born Perth, Scotland
1959-63 Edinburgh College of Art, DA (Edin) in Stained Glass. Andrew Grant 1963-64 Postgraduate Scholarship - Tapestry
1964-65 Assistant to Archie Brennan Edinburgh Tapestry Co.
1965-70 Edinburgh Tapestry Co.
1975 Interim Director of Weaving Edinburgh Tapestry Co.
1967-73 Lecturer in Tapestry, E.C.A.
1969 Scottish Arts Council Award to Young Artists
1973-1994 Lecturer in charge of Tapestry
1994 Reader, Heriot Watt University
1994-2006. Senior Lecturer in charge of Tapestry
1999 Acting joint Head : School of Drawing & Painting
2006 - to date Tapestry Artist
ECA Tapestry Dept & Edinburgh Tapestry Co
Maureen Hodge was in charge of the Tapestry Department at Edinburgh College of Art from 1973 to her retirement in 2006. After studying Stained Glass at the College she worked at the Dovecot Studios, weaving tapestries by Brennan, Harold Cohen, Hockney, Paolozzi, Tom Phillips and American artists like Dubuffet, Frankenthaler, Motherwell, Nevelson and Noland, until she left in 1970 to concentrate on her own work and teaching. In 1975 she returned for a period as Interim Artistic Director. Though gobelin is her chosen medium she has always been at the forefront of those who think that Tapestry is a broad 'church' and should incorporate all forms of fibre and structures. The Tapestry Dept. at ECA reflected this and it was uncompromisingly committed to a Fine Art approach and to the exploration of the whole field of fibre media. She believed that teaching must be allied to personal practice.
Exhibitions
Maureen Hodge has exhibited all over the world and has represented Britain in the Biennales in Lausanne and the Triennales at Lodz, as well as exhibiting in the Biennales in Szombathely, Hungary and the first Karpit show in Budapest. Her last solo show was in Kyoto in 2001.She has taken part in the first two 'The Artapestry Shows', and in the miniature tapestry exhibitions run by the Jean Lurcat Centre for Contemporary Tapestry at Angers. She represented the UK at the 12th Triennale of Tapestry at Lodz in Poland.
At present she is working for a series of exhibitions in the UK and abroad. Maureen Hodge has been on national and international selection committees and has co-ordinated requests to organise exhibitions of Tapestry from Edinburgh and the UK for many years, including 'Masterweavers' in 1980, 'The Woven Image' 1996 and 'The Travelling Box Show' 1997. She has been a member of the Scottish Tapestry groups S.T.A.G, and T.E.A.M. and is currently associated with the exhibiting group *S.T.A.R.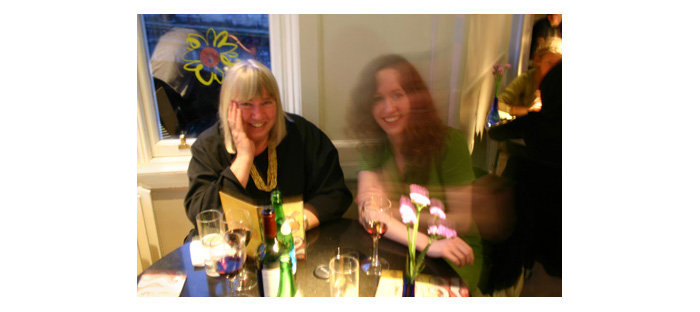 Images - 'BP Tapestry' Harold Cohen, 1966 (from right) Archie Brennan, Maureen Hodge, Harold Cohen
Retirement from the Tapestry Department in 2006, Maureen Hodge and Anna Ray